The amazing and incredible adventures of
DoctorX
in the Cryptomarkets of the Deep Web
A family doctor who wandered into the Deep Web, encountered Dread Pirate Roberts and the strange cascade of puzzling occurrences that happened afterwards
The intersection of the Internet and drugs is a subject of significant interest to me, and I have focused much of my professional development on this area. My initial academic publications were two articles: the first a review of MDMA effects. The second was an analysis of attitudes, beliefs, and opinions towards this same substance (MDMA, ecstasy) , extracted from a Spanish online discussion forum.
Due to this, my friends began calling me «DoctorX». I liked the nickname as it had a superhero-like quality to it. As a result, I started using the pseudonym in my popular articles, internet forums about drugs, and in my role as a medical advisor for Energy Control, a Spanish NGO at the forefront of risk reduction in recreational drug use.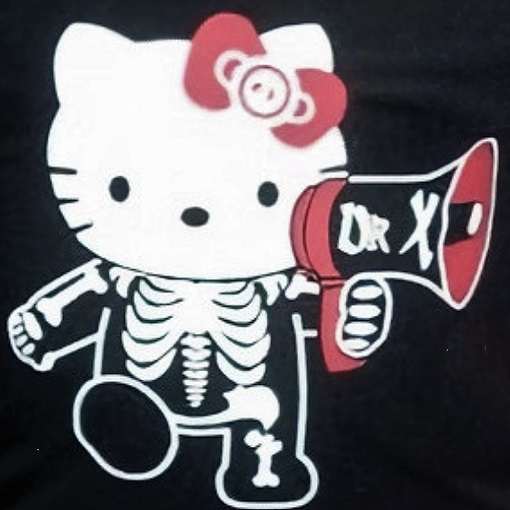 Early fan-made merchandising about DoctorX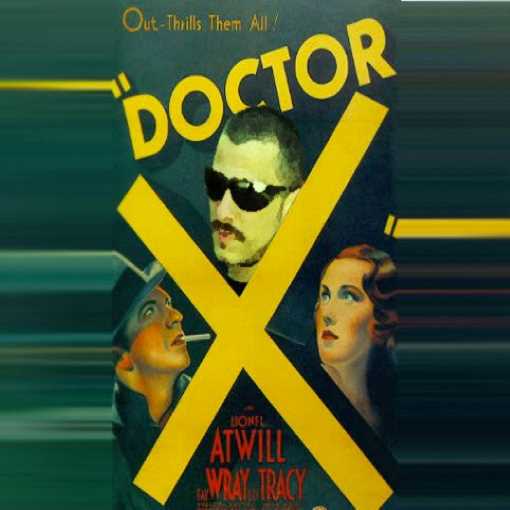 «El Consultorio del DrX» (EC Website, 2010)
A season in Deep Web Cryptomarkets
It was the autumn of 2012 when I made my first digital foray into Silk Road Marketplace, the digital platform I had heard about that was supposed to be a safe and secure way to buy controlled drugs. I quickly got the feeling that this was something truly revolutionary, with the potential to transform the drug trade in the same way that MP3s had revolutionised the music industry.
As I explored the market further, I was struck by the vibrant online community of nearly 100,000 people from diverse regions who were actively engaged in discussions focused on drugs and related issues.
So, in April 2013, I registered under my usual alias «DoctorX» and started a thread called «Ask a drug expert about health and drugs». I had done this before, though never in English or in a context like that. That thread turned out to be a turning point in my career path. Little did I know that the answers to my questions and the connections I would make through this thread would lead me down an unexpected path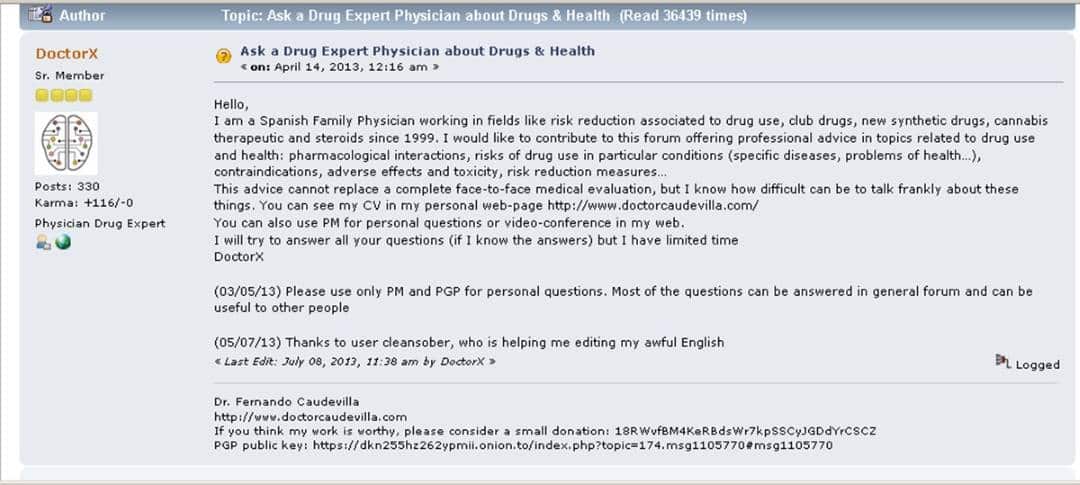 DrX's first message on SR forum offering an on-line drug information service (Apr,2013)
Within a few weeks, numerous questions regarding adverse effects, potential risks of combining certain drugs and medications, drug interactions, and consumption patterns remained unanswered. The initiative was well received by the community and received approval from Dread Pirate Roberts, the enigmatic figure behind Silk Road


Messages from users of the SR Forum evaluating the work of DoctorX (2013-4)
The thread was highlighted in the forum and in the Silk Road market itself. It was active until October 2013, when FBI shut down Silk Road and arrested Dread Pirate Roberts. Two weeks later, the team that was creating Silk Road 2 contacted me with a proposal to continue my work. In late 2014 I started threads in Evolution Marketplace and The Hub. Over a 2-year period, DoctorX's threads received over 130,000 visits and he answered more than 900 questions.In the DoctorX Files section I will upload a improved, updated version of the original questions.
The Despicable Doctor, The Rageous Judge and The Dread Pirate (Roberts)
By 2015, DoctorX was a known character in the virtual drug communities of the Deep Web. What is more surprising is the interest that, by then, my work had already generated in some international media.
I responded to all requests because there was nothing illegal about my work and from the beginning, the connection between DoctorX and my real identity was clear. However, things became complicated in the middle of the year.
On May 2, 2015, I was contacted by lawyers representing Ross Ulbricht, a 28-year-old American man accused of being the mastermind and administrator of the Silk Road Marketplace. The defense team wanted to include information on risk reduction and requested my testimony, along with prominent researchers in the field of drugs and the internet, such as Professor Monica Barratt and Mr. Tim Bingham.
I agreed and, with the assistance of Mr. Ulbricht's lawyers, I drafted an affidavit within a few days. I also provided a copy of the public Silk Road forum thread «Ask a Drug Expert Physician about Drugs and Health» and answered all additional questions from Judge Katherine Forrest, including those regarding my private conversations with DPR.

As I reviewed the press from those days, I found that my testimony had caused quite a stir. Adjectives such as «enabler,» «despicable,» and «irresponsible» were repeated throughout the press reports, as well as the shock and fury my testimony provoked in the judge. However, I had to wait until October for the full text of the sentence to be published. My testimony had been misinterpreted and quoted in a biased manner, to put it mildly
DoctorX on Tour
Fortunately for me, my harm reduction work was received differently in the academic and scientific environment. A few months before the trial I was invited to the Working Group on Cryptomarkets of the European Monitoring Center for Drug and Drug Addiction, and I published some results on my work in this monograph.
The Drug Policy Alliance had invited me to speak about risk reduction in cryptomarkets at the 2015 International Drug Policy Reform Conference in Washington but I made the presentation from Madrid, via videoconference, as their lawyers strongly advised me against setting foot on US soil.
Between 2014 and 2019 I have participated in international congresses organised by Scientific Societies, Public Institutions and NGOs in Italy, Belgium, Switzerland, Portugal, Germany, Ireland, Slovakia, Austria, Argentina, Colombia and Malaysia.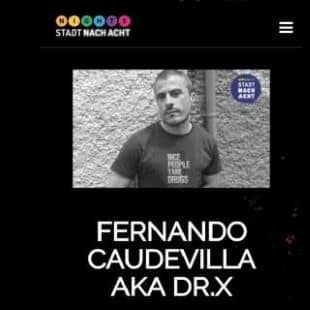 Is he a Doctor or a DJ (Berlin, 2017)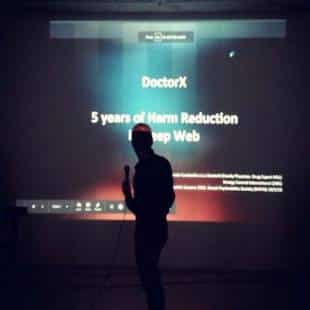 Psychedelic lessons (Bratislava, 2018)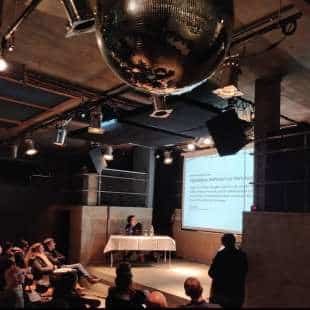 Infodrog.ch (Lucerne, 2019)
DoctorX & his Chemical Brothers and Sisters
The harsh experience with the US justice system and a series of strange events that followed (burglaries at my office, threatening messages via phone and email) led me to step away from this line of work, at least temporarily. But the potential for prevention and intervention in cryptomarkets continued to captivate me, and I soon found another way to approach the subject.
I have been closely tied to the Spanish NGO Energy Control (ABD) for much of my professional career, working as their Medical Advisor for nearly 20 years a. I coordinated the development of the first Spanish website on chemsex, considered an international reference.
One of Energy Control's strength lies in its Drug Checking Service, where users can send their samples for analysis through mail or at leisure points, to learn about their substance's content, eliminate toxic contaminants, and receive personalized support and advice
In 2014, we started a small pilot project to bring this service to the Deep Web drug cryptomarkets. By 2015, we established the International Analysis Service, with DoctorX as a well-respected figure in the virtual communities of cryptomarkets. Together with the professionals and volunteers from the analysis lab, we became known as «Doctor X and his Chemical Brothers and Sisters.»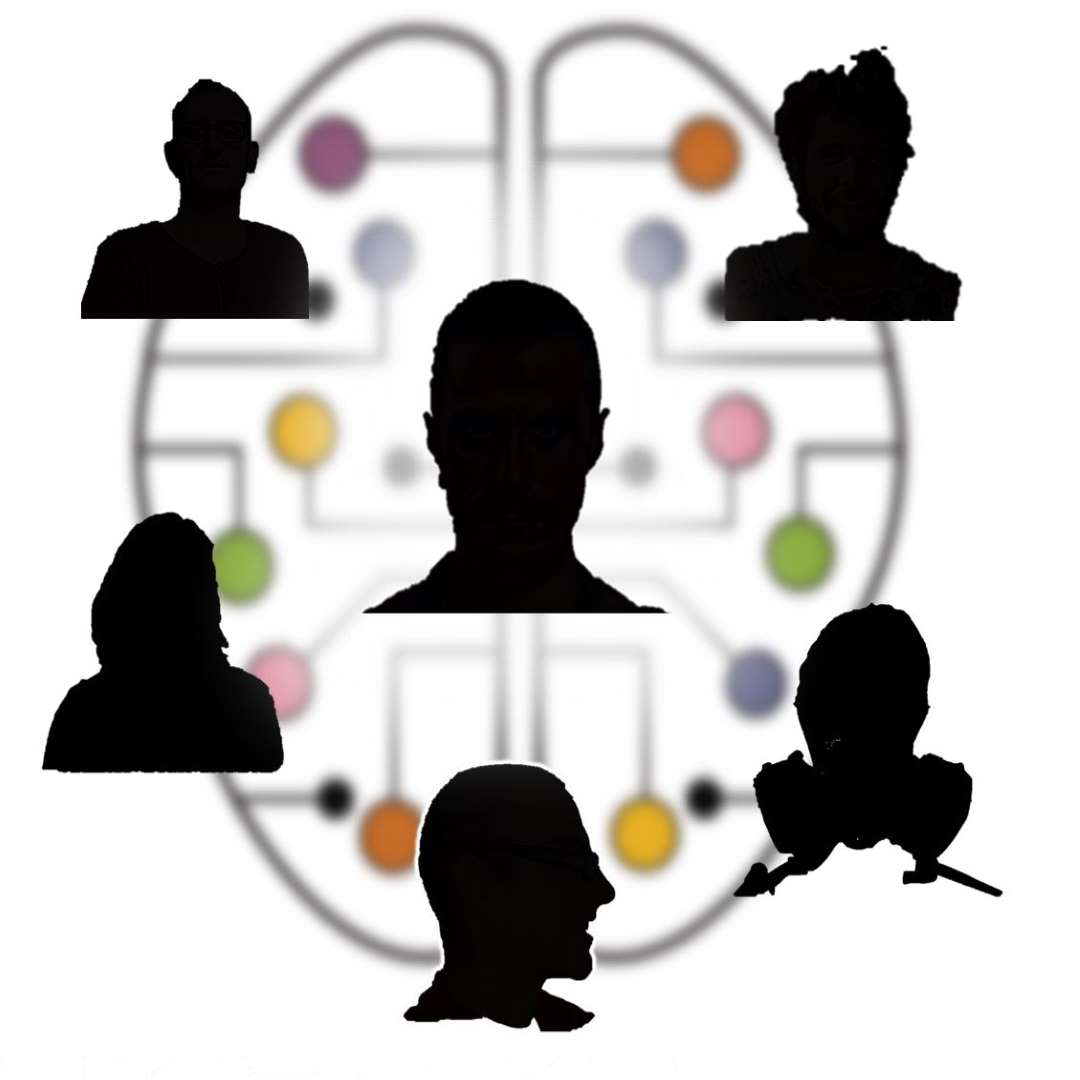 Early concept-art for DoctorX and his Chemical Brothers and Sisters
In September 2016, we launched the website EnergyControl International, dedicated to analyzing substances from cryptomarkets. From April 2014 to December 2019, we analyzed a total of 5879 samples.
With this information, we were able to issue several alerts. These alerts are specifically disseminated in crypto-market forums and other potentially affected virtual communities. This avoids the risk of unnecessary media hysteria.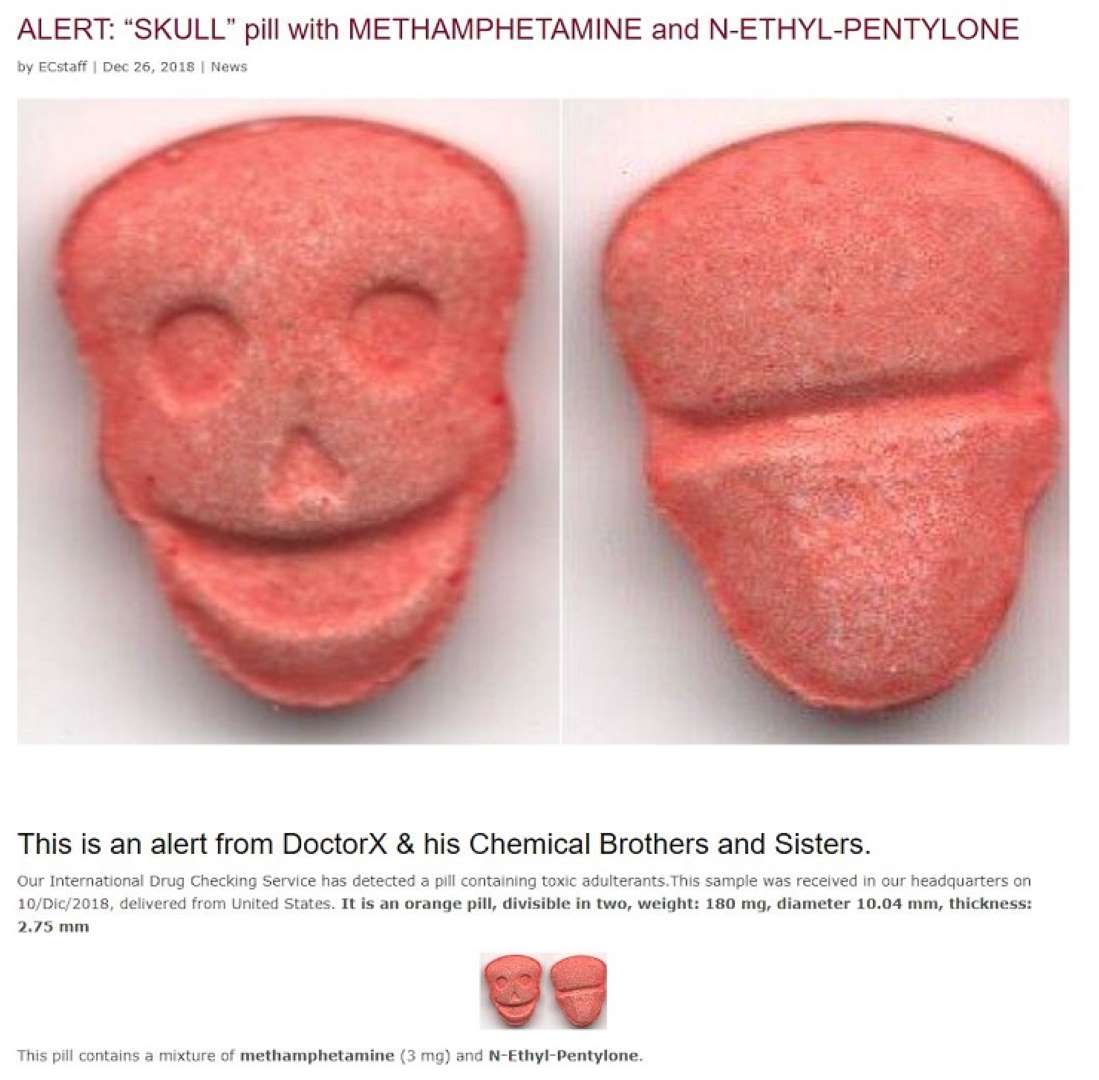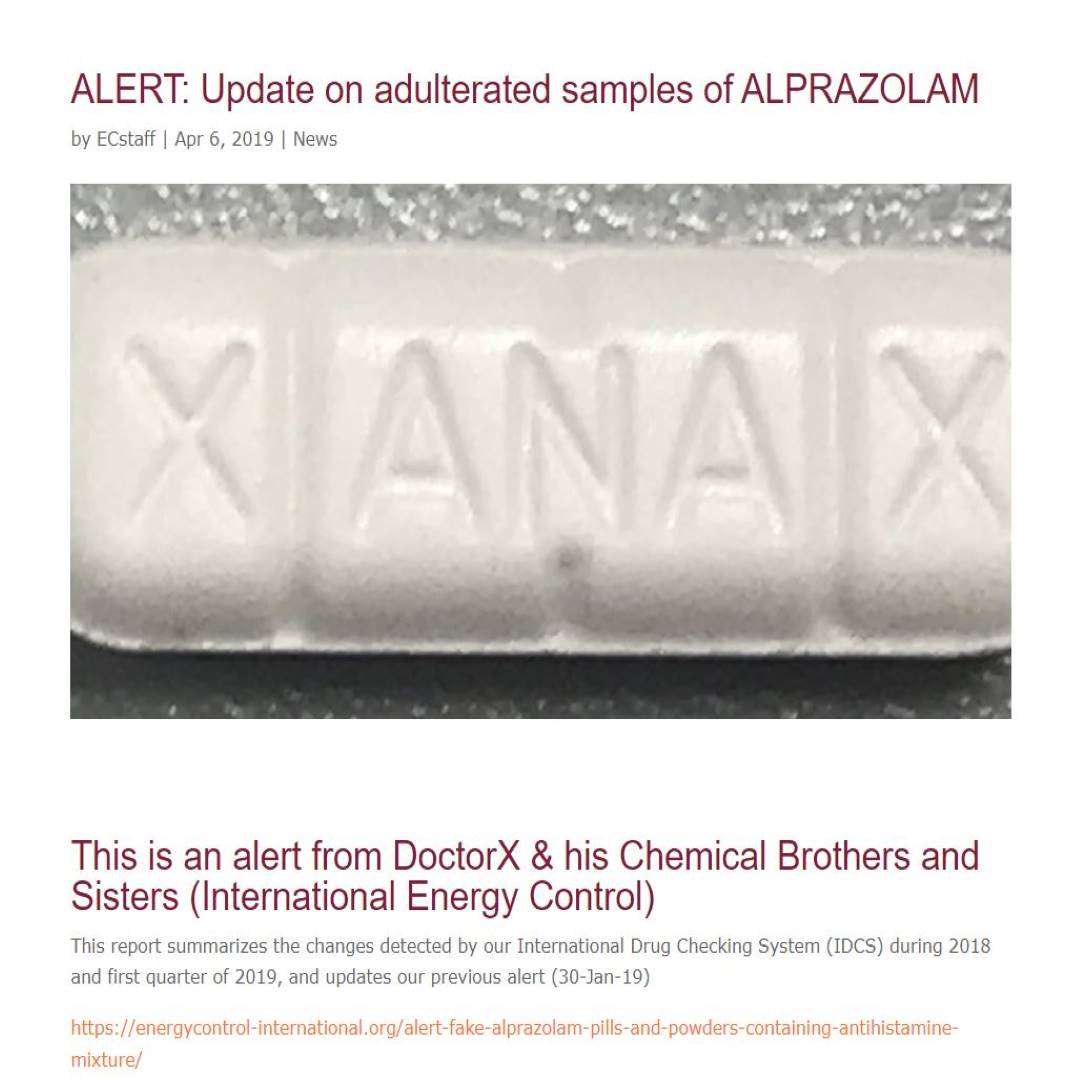 In my opinion, the most impactful action taken by our heroic cybernaut team was the detection of 11 samples of heroin adulterated with fentanyl or its derivatives, all purchased on European cryptomarkets between 2016 and 2018. The presence of these highly potent opiates posed a significant public health threat, as up to 10-30% of drugs in America are contaminated with them.
The fact that online dealers in Europe were distributing these dangerous products was alarming, and our team took two important steps.
First, we released a technical report. We felt it was important to alert relevant sectors immediately, and bypassing the long process of publishing a scientific paper, we disseminated our first and only technical report via the Internet.
The report had a significant impact and was referenced in official United Nations reports and credited to «DoctorX and His Chemical Brothers and Sisters.» We are proud that our work upheld rigorous scientific standards while also incorporating humor and pop culture references.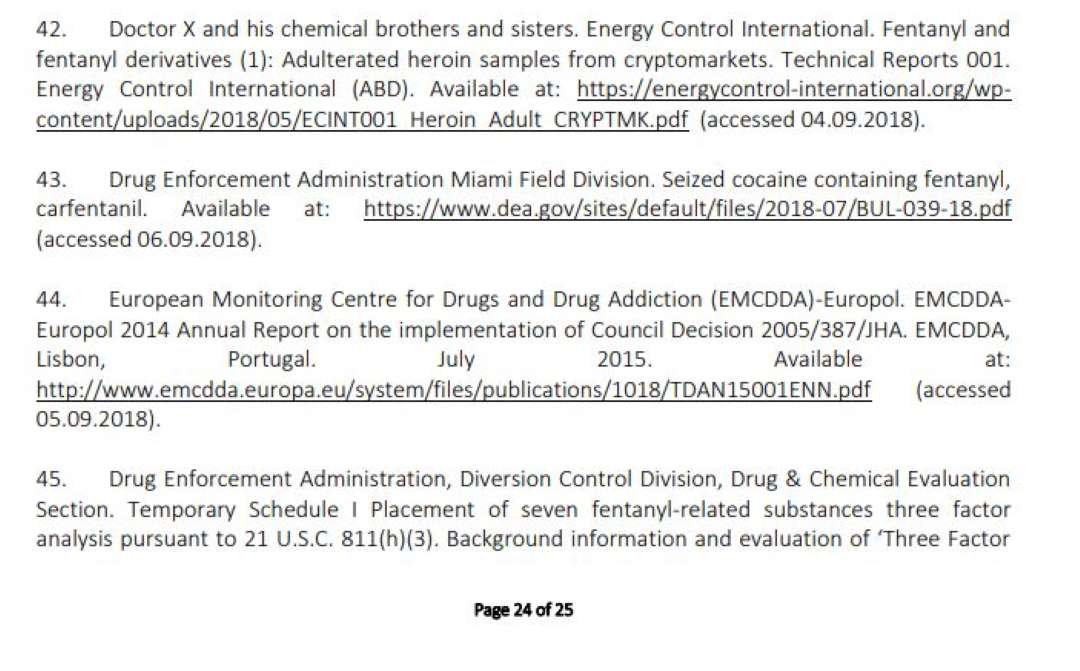 On this occasion, we tried a new and additional strategy. We collected information and had clear evidence regarding the origin of four adulterated samples in terms of vendor and market. We notified the vendors through the messaging systems of the markets, and two of them responded, stating they were unaware of the adulteration and promised to stop selling the contaminated batch. We were able to verify their promise. The other two vendors did not respond, but the market managers closed their accounts when we provided them with the information.
We cannot determine the strength of the relationship, but we believe that our interventions with the sellers and administrators have played a role, at least partially, in reducing the number of fentanyl offerings in the market.
Another example from the alprazolam case is an email received by DoctorX in January 19, which highlights that not all drug sellers aim to harm customers. This is similar to other markets such as tomatoes, sardines, or eggs.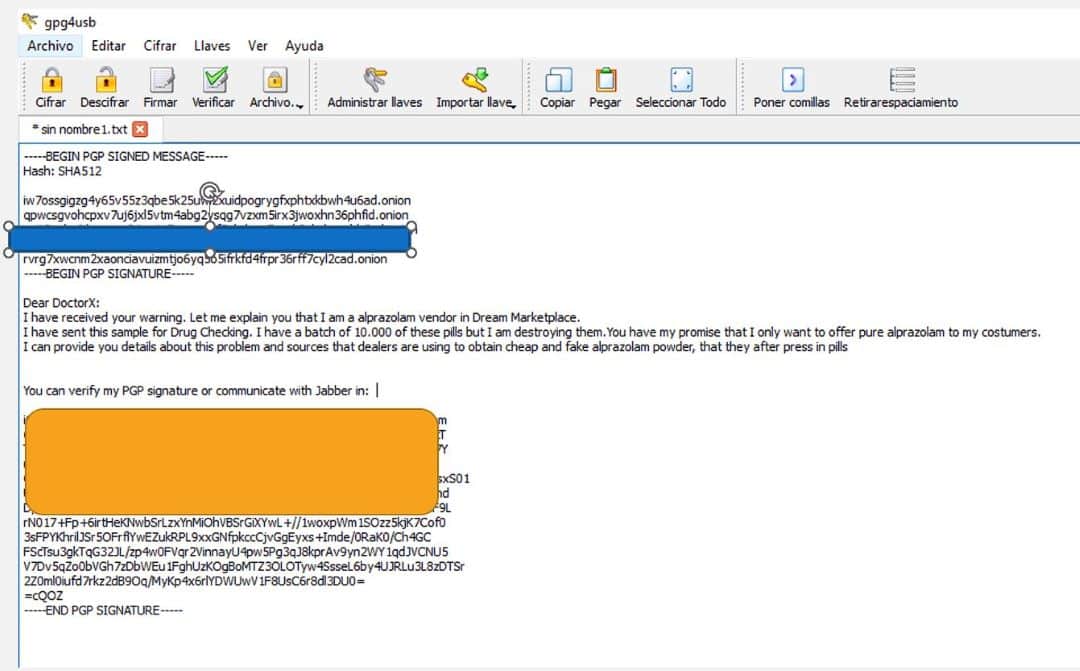 Drug cryptomarkets have shown to be highly resistant to police efforts. They may be a revolution similar to MP3 for the music industry. Instead of spending excessive resources in a futile pursuit, it's necessary to adopt contemporary drug policies that prioritize public health and human rights. DoctorX's last public intervention in March 2020 was a discussion about this potential role of cryptomarket vendors and managers as risk reduction agents. At the United Nations in Vienna, DoctorX argued these points. There were surprised faces and reasoned criticisms, but nobody shouted at me  «despicable» or «irresponsible.»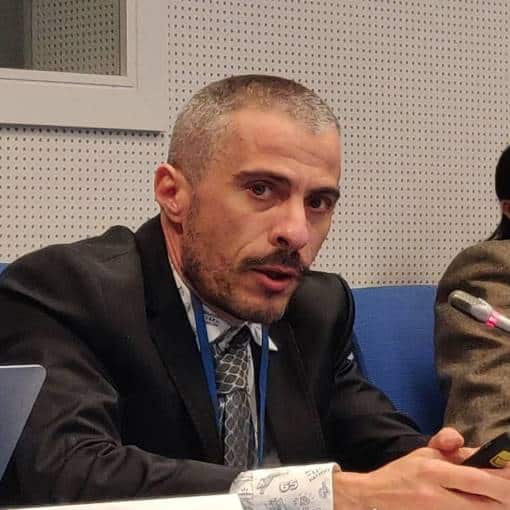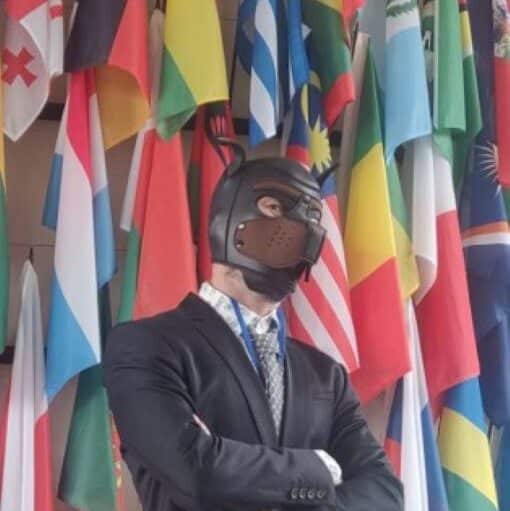 The following week, a virulent and evil virus swept the planet. DoctorX spent the next two years treating the sick at a primary care centre in Madrid. He also left the Energy Control International team, as egos inevitably clash among a group of superheroes. But his heart still yearns for adventures in the digital realms.